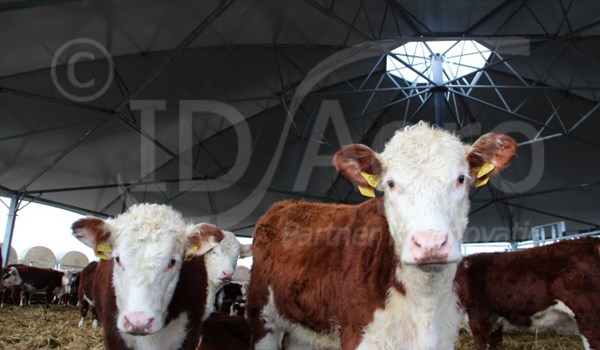 ID Agro visits Herefords in a Roundhouse
ID Agro visited a client in Nord-Sachsen, where we have built a Roundhouse in May 2014. By now the cows have been running around in the building for a while and this creates beautiful pictures. 
The Roundhouse houses 88 calves at the moment. Due to the mild weather the suckler cows are still outside, as is the bull. 
Below you can see the pictures of our visit.