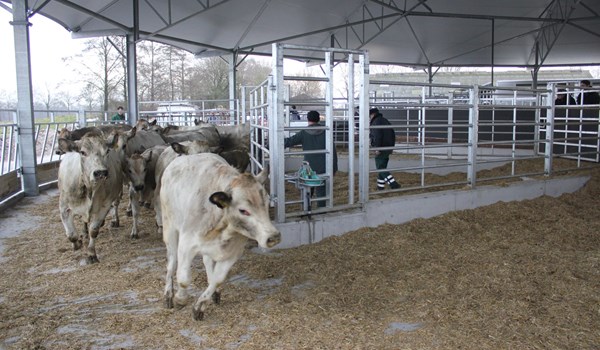 Piemontese enter Roundhouse barn for the first time!
In December ID Agro has built a Roundhouse barn in the eastern part of the Netherlands. Today, the Piemontese cattle could enter their new housing for the first time. 

The Roundhouse building offers the breeder the great advantage of being able to easily move the animals from one pen to the other by using the integral crowd pen. A feature which was tested immediately by the proud new owner. Also the ease of feeding on the outside had to be tried. After which the animals could quitely start to get used to their new barn. Below you will find a video and photos of the first steps the cows took in their brand new shelter.