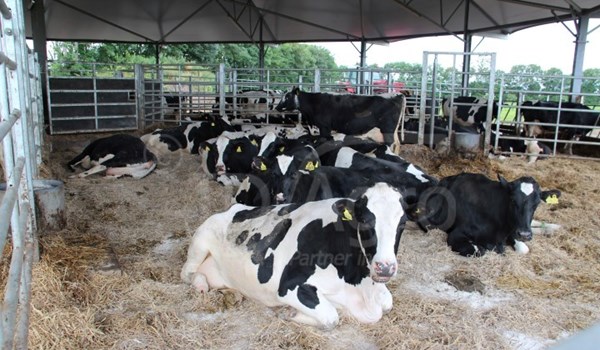 Roundhouse for dry cows
Last year, we have constructed a Roundhouse for a Danish customer with 700 dairy cows. Now we went back to see how the cows are doing in the Roundhouse.
HThe Roundhouse has been built for dry cows. The building has been equipped with a standard 8 pen internal lay-out and houses 110 dairy cows. Each week approximately 15 cows give birth in this Roundhouse. The unique handling systems is perfectly suited for usage with dairy cattle in this situation.
In the video's below you can get a good overview of the building from the Crowd Pen.
\