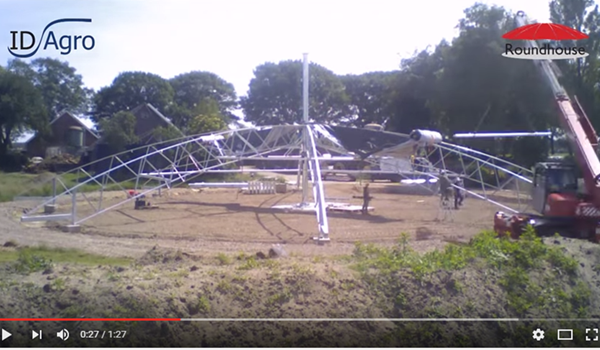 Unique peek in the construction of a Roundhouse building
Last week ID Agro constructed a Roundhouse in the Netherlands. The construction of a Roundhouse is still a special sight so we made a timelapse video of the process. 
A Roundhouse is designed to be constructed on the ground as much as possible. This virtually eliminates the risk of working at height during construction. Moreover, the total construction time can be limited to a minimum. In the end the construction is raised by hydraulic rams up the centre pin after which the legs are dropped into place. An impressive spectacle every time!