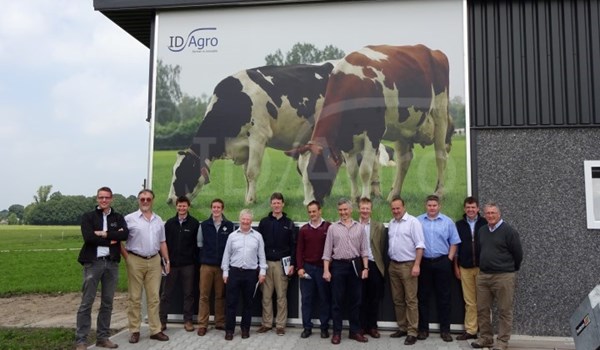 British advisers visit a Cow Lounge
A group of 12 Agricultural advisers from Great Britain visited a Cow Lounge in the East of the Netherlands last week. 
The englishmen were very interested by the housing concept and listened attentively during the tour through the Cow Lounge. Afterwards time was spent to exchange knowledge and experiences about the agricultural business in both the Netherlands and Great Britain.